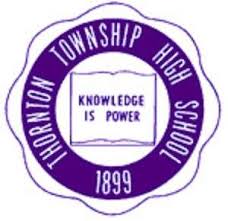 Thornton High Schools tells the real story behind the death of a security guard.

Thornton Township High School District 205 Board of Education was the center of a controversial story after the media reported a security guard was killed trying to break up an altercation at the school.  With story quickly gaining momentum in the press, we needed to respond quickly with the real story.  After gathering the facts on the incident, we quickly armed District leadership with talking points focused on the wellbeing of the students, consideration for the deceased and his family, and to clarify the security guard suffered a heart attack unrelated to the altercation.
We also implemented "Hands Across District 205 Candle Lighting Memorial Celebration", which enabled the community and the family of the deceased to come together and celebrate his life and talk about ways for the community to heal.
Following the incident, it was important to rebuild the image of the school and the district. We established key messages  highlighting  the high number of honor roll students, students winnin the National Youth Entrepreneurship Challenge and other academic and athletic achievements.


Services: Crisis Management >>     |     Media Relations >>     |     Rebranding >>  |     Image Management >>